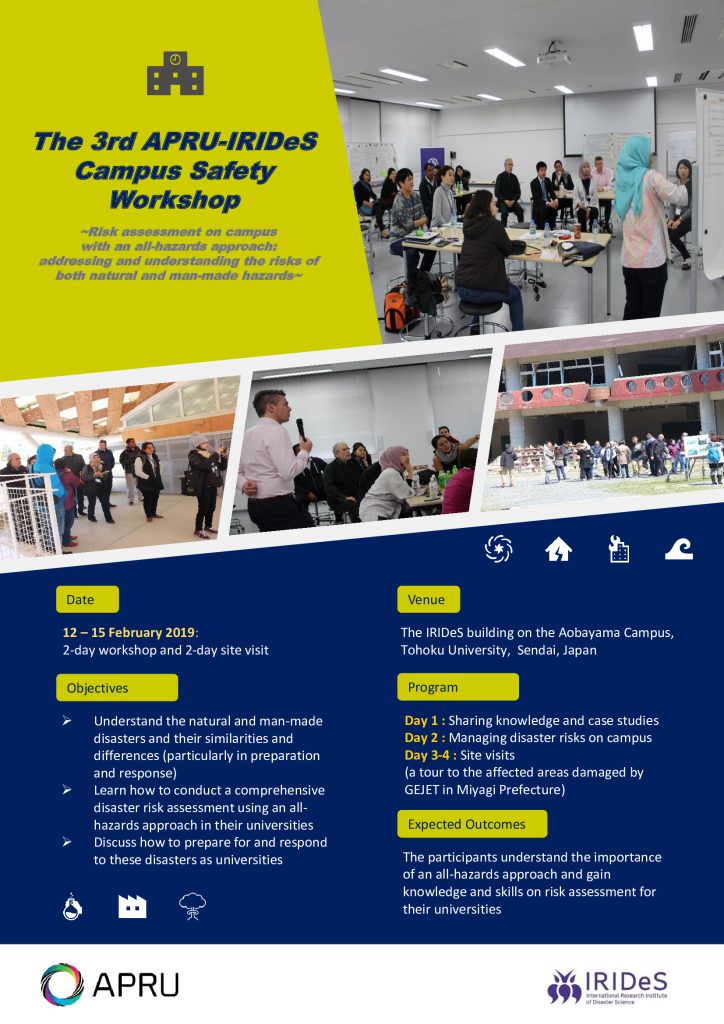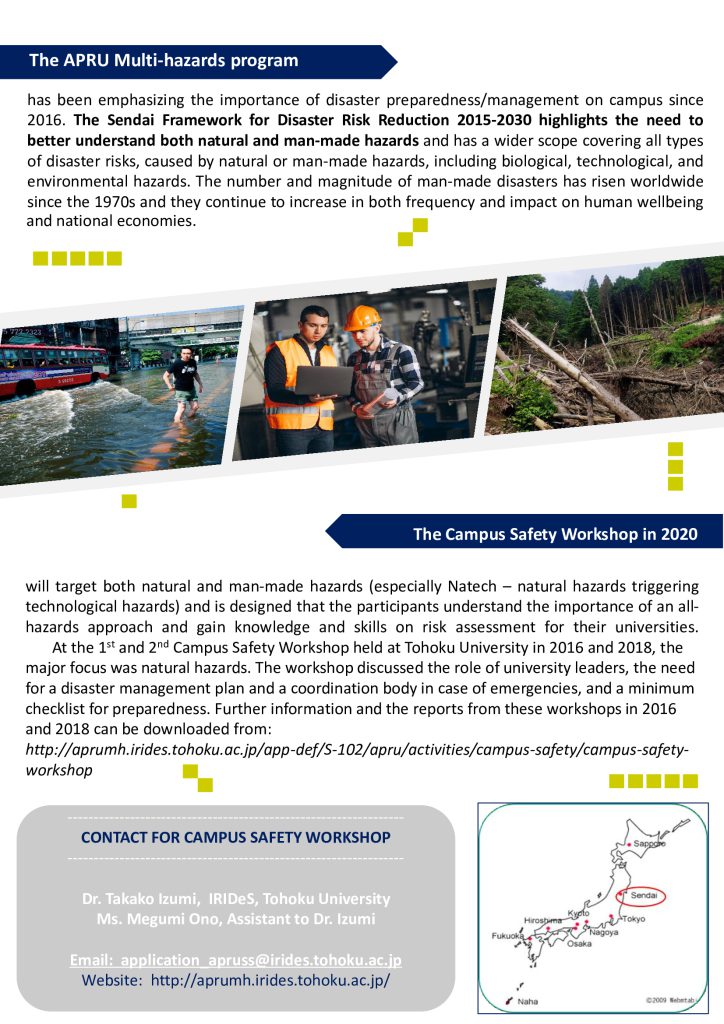 The 3rd APRU-IRIDeS Campus Safety Workshop
~Risk assessment on campus with an all-hazards approach:
addressing and understanding the risks of both natural and man-made hazards~
Tohoku University, Japan, 12-15 February 2020
---
---
Registration:
We hope to receive any interested delegates' contact information (including names, titles, research interests and experience) by email at application_apruss@irides.tohoku.ac.jp no later than January 6, 2020.
Travel Costs:
Participants are required to fund their own travel and accommodation.  No registration fee is required for this workshop.
OPTIONAL SITE VISIT: February 14-15 (Days 3-4): a tour to the affected areas damaged by GEJET in Miyagi Prefecture. The tour fee will be approximately USD 130-200 including accommodation, transportation and meals depending on the participants' flight/departure schedule from Sendai.
Additional information:
Report of the Campus Safety Workshop 2018>>
For more information about the Campus Safety Program, please click here.